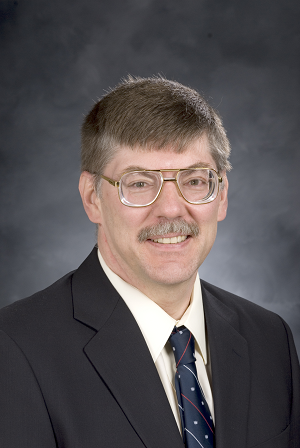 Scott Wood, Dean of Science and Mathematics at North Dakota State University, has been appointed Chief Editor of Geochemistry: Exploration, Environment, Analysis (GEEA), from 1 August 2018.  GEEA is co-owned by the Geological Society of London (GSL) and the Association of Applied Geochemists (AAG) and published by the Geological Society Publishing House.  
Scott has a BA in Geology and Chemistry, PhD in Geology and has held faculty positions at McGill University, the University of Idaho and most recently at North Dakota State University (as Dean).
Scott's research interests have focused on the geochemistry of water–rock interactions related to mineral deposits, environmental issues and geothermal energy with particular emphasis on the aqueous geochemistry of the platinum-group and rare earth elements.  He has extensive publishing experience and has served as Associate editor of Geochimica et Cosmochimica Acta, founding Editor-in-Chief of Geochemical Transactions and Special Publications Editor of the Geochemical Society.
Read Scott Wood's editorial in the May issue of GEEA: https://doi.org/10.1144/geochem2018-999